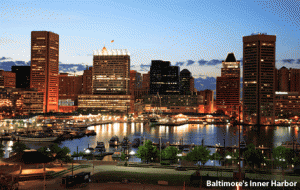 Junk Trash Removal provides homeowners and businesses with expert junk removal services throughout Clinton, MD and surrounding cities. Have an old sofa you want removed, but no truck to haul it away with? Call and let our independent junk haulers remove, clean up and dispose of your old furniture, appliances, construction debris, and/or rubbish.
We also offer appliance, furniture and debris removal services throughout Prince George County, Maryland including the cities of Bowie, College Park, and Marlow Heights.
Why use JunkTrashRemoval.com in Clinton, MD?
We only work in Prince George County.
We're local. Hiring a local Maryland removal business helps support your local economy, strengthening our community and us.
Listed junk removal companies are phone verified, saving you time and money.
Junk removal estimates. Before we start any junk-hauling job we provide an upfront estimate, allowing you to budget accordingly.
If our junk removal experts can't remove or clear away your unwanted junk, trash or debris, we'll provide you with companies who can.
Junk Removal Pricing & Cost
"Curb side" Junk Removal Rates.
These hauling rates are for junk that is easily accessed including curb sides, driveways, construction work sites, and parking lots.
1/4 truck load............ $89
1/2 truck load............ $179
3/4 truck load............ $279
Full truck load........... $379
"Take Out" Junk Removal Rates.
These are jobs that require moving, lifting or carrying anything from inside a home, apartment, condo, backyard, warehouse, or building.
1/4 truck load............ $129
1/2 truck load............ $219
3/4 truck load............ $319
Full truck load........... $419
Call 301-412-3066 today and let our haulers remove your unwanted junk today!