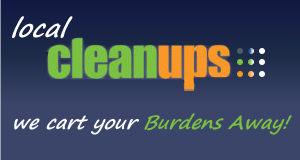 Local Clean Ups provides furniture removal for homeowners and businesses throughout North Amityville, NY and surrounding cities. They pride themselves on doing quality work at a fair price. They also support the youth in and around Amityville, NY by hiring young high-school graduates and supporting local youth shelters.
Call (631) 392-7083 today!
Why hire Local Cleanups?
On-time, everytime
24/7 debris removal
110% price match
We specialize in basement cleanouts
---
Other Junk Removal Services Include:
Mattress and boxspring removal
Appliance removal
Yard waste removal
Trash removal and disposal
Construction debris removal
Office furniture removal
Hoarding Clean Outs
Private Bulk Pick Up
Debris removal
Monthly Waste Management
Rubbish Pile Removal
Cardboard removal
Wood Decking removal
Storage Unit Clean Outs
Copier removal
Call 631-392-7083 today and let our haulers remove your unwanted junk today!
North Amityville, NY - Local Junk & Debris Haulers