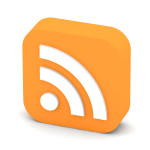 It seems every business today has a blog – even junk removers. In fact, some junk removal blogs do a great job of posting updated content regularly. The content can be as simple as junk hauling photos and helpful how-tos, or as involved as the posts on how to start your junk removal business. One has even created an infographic about the junk removal industry. With these great resources available, we thought we would compile a list of the top ten junk removal blogs so you could get your fill and learn everything you ever wanted to know about the junk removal industry.
Keeping tabs on other business in the junk removal industry is important for both newcomers and experienced haulers alike. Reading up on blog posts from competitors is a great way to expand your knowledge and provide high-level service.
Tell us what you think of the resources provided in the comment section below!